Looking for a fun, family-friendly activity to do this weekend? Then come to the HHS Performing Arts Center to watch a live production of the musical, MATILDA! Shows are July 9 (Friday) and July 10 (Saturday) @ 7PM. Tickets can be purchased at the door. See you at the show!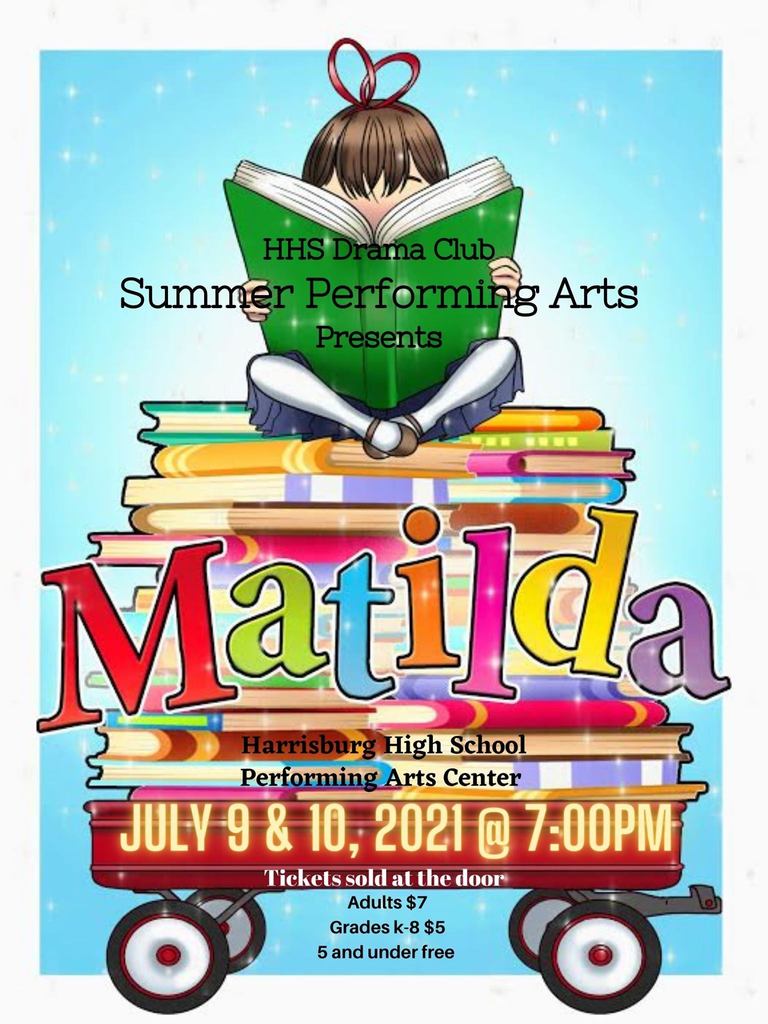 Come to the HHS Performing Arts Center on July 9 and 10 @ 7PM to enjoy a live production of the musical MATILDA!!! Tickets (purchased at the door): $7 Adults, $5 K-8, & 5 and under are free. See you at the show!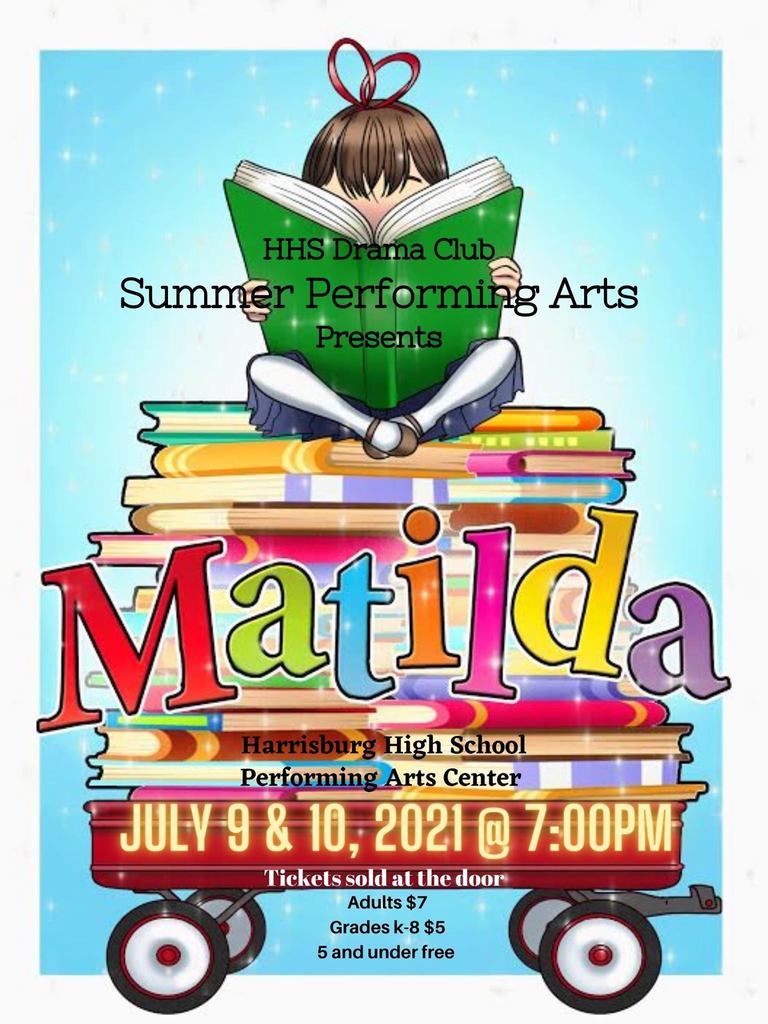 Horizon will host a Red Cross Blood Drive this summer. Visit redcrossblood.org or call 1.800.RED.CROSS to schedule an appointment to donate blood on Thursday, July 22. Thank you in advance for your support!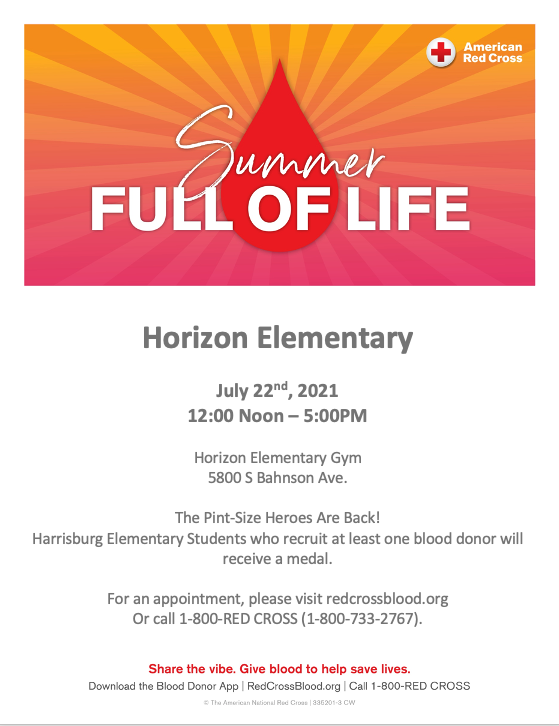 👀 Looking for a job? Join the Tiger Team! The Harrisburg Child Nutrition Department has multiple positions open for the 2021-2022 school year. 🟡 Kitchen Supervisor - Endeavor Elementary 🟡 Part-time Kitchen Assistant - Location to be determined 🟡 Full-time Kitchen Assistant - Location to be determined These positions work Monday thru Friday with no nights, no weekends, no holidays and summers off. The Kitchen Supervisor is a salaried position starting at $29,000 per year and the Kitchen Assistant positions start at $15.80 per hour. If you like working with kids and food these positions may be the right fit for you. To Apply, Visit 🔗
http://bit.ly/HSDJOBS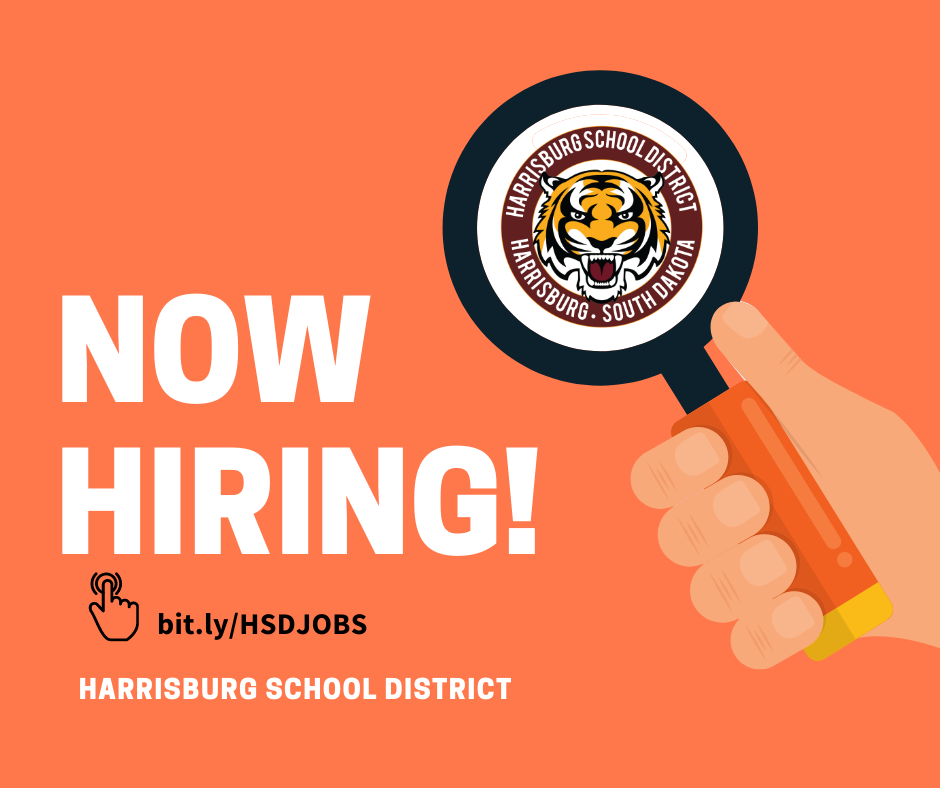 Unfortunately, the HSD Bus Tour event scheduled for this weekend has been canceled. We hope to bring this event back later in the year or next year during Harrisburg Days. 🐾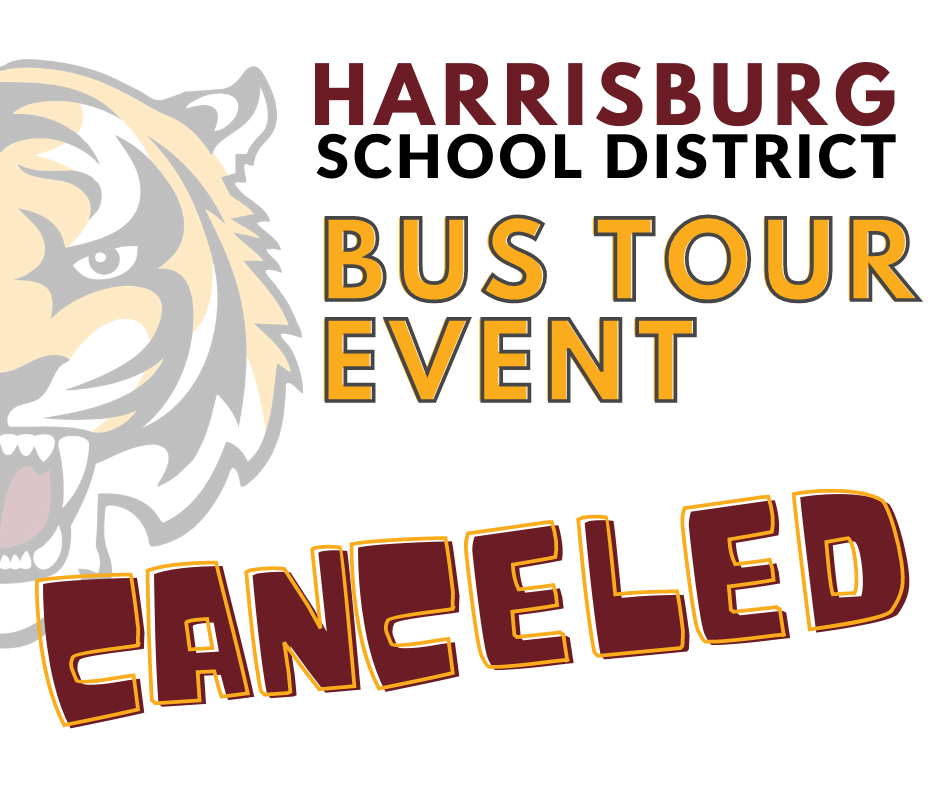 Welcome to summer, Tigers! Starting today, the Horizon office will be open 8am-3pm on weekdays through June 3. The office is closed for Memorial Day. Starting June 9, the office will be open 8am-2pm on Wednesdays only. Weekday hours will resume in early August.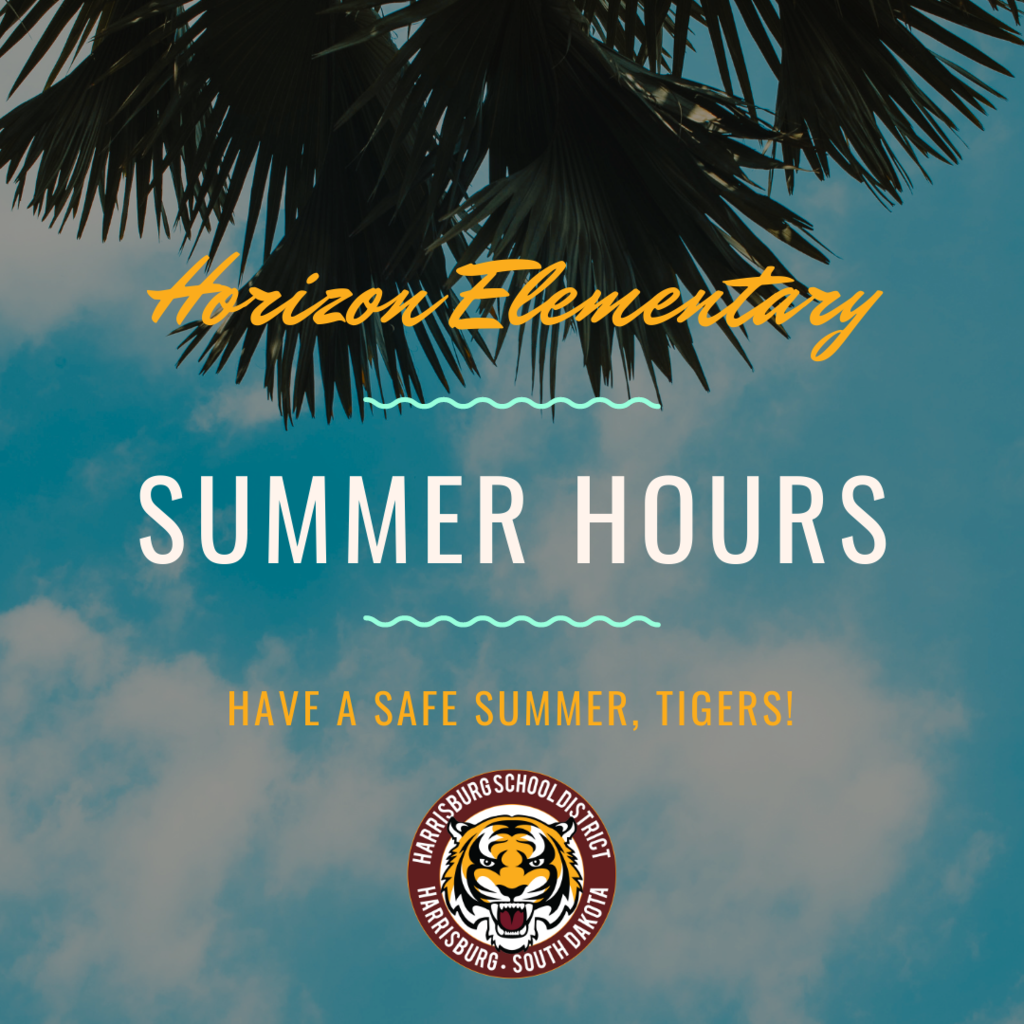 Mrs. Kirton's 4th Grade class took some time on the last day of school to enjoy the fun outdoor games that were provided by the PTO earlier in the year! Many thanks to the PTO for their support of #TeamHorizon!

It was an honor to add the Distance Learning Staff to #TeamHorizon for the year! This AmAzInG group went above and beyond to develop a new way of accommodating elementary learners during challenging times, and today they are wishing families well during drive-through drop-offs!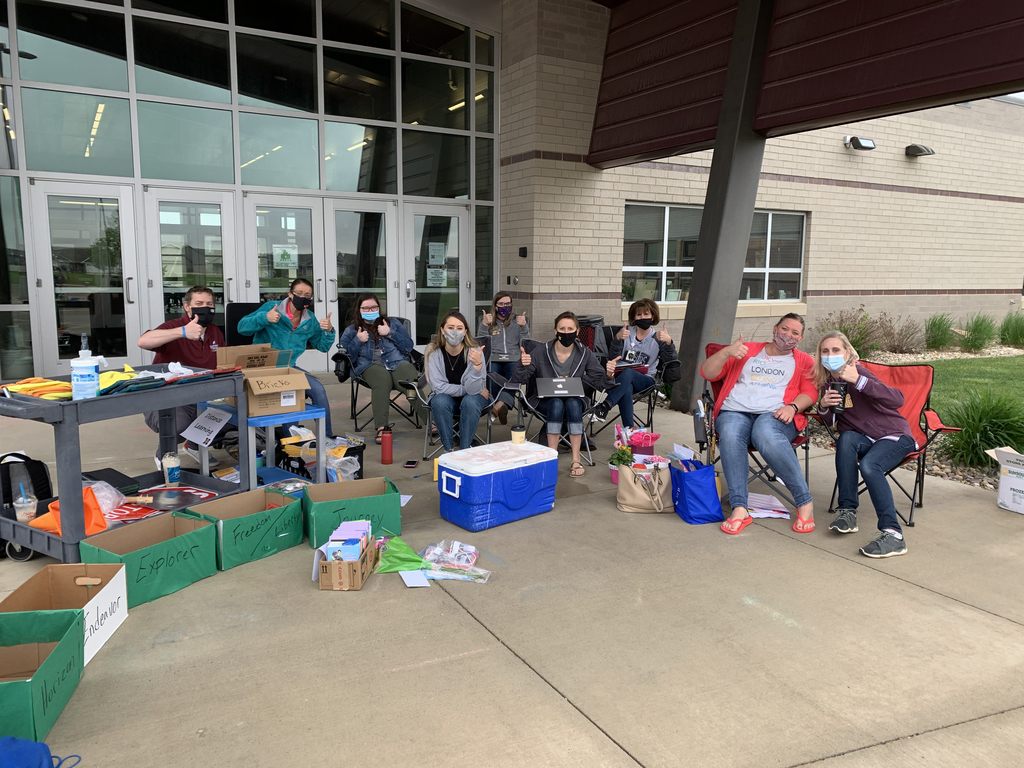 A sense of belonging, serving others, learning & growing at Horizon Elementary. @pringarrett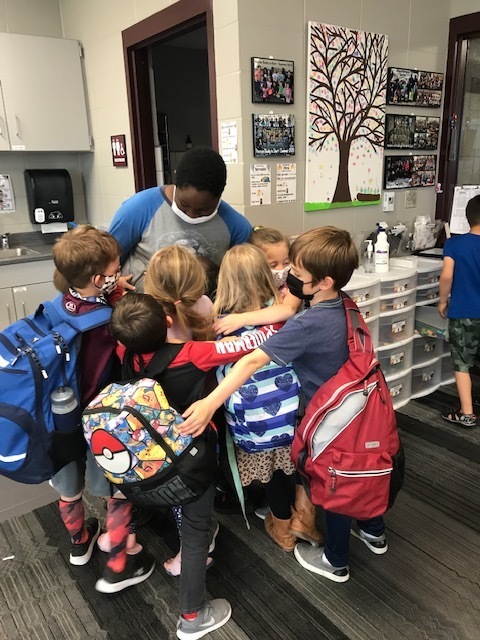 Mrs. Christensen's class celebrated with Camp Learned-a-Lot today. They read by flashlight, played campfire games, shared memories of their year by the "campfire" and ate a tasty s'more treat.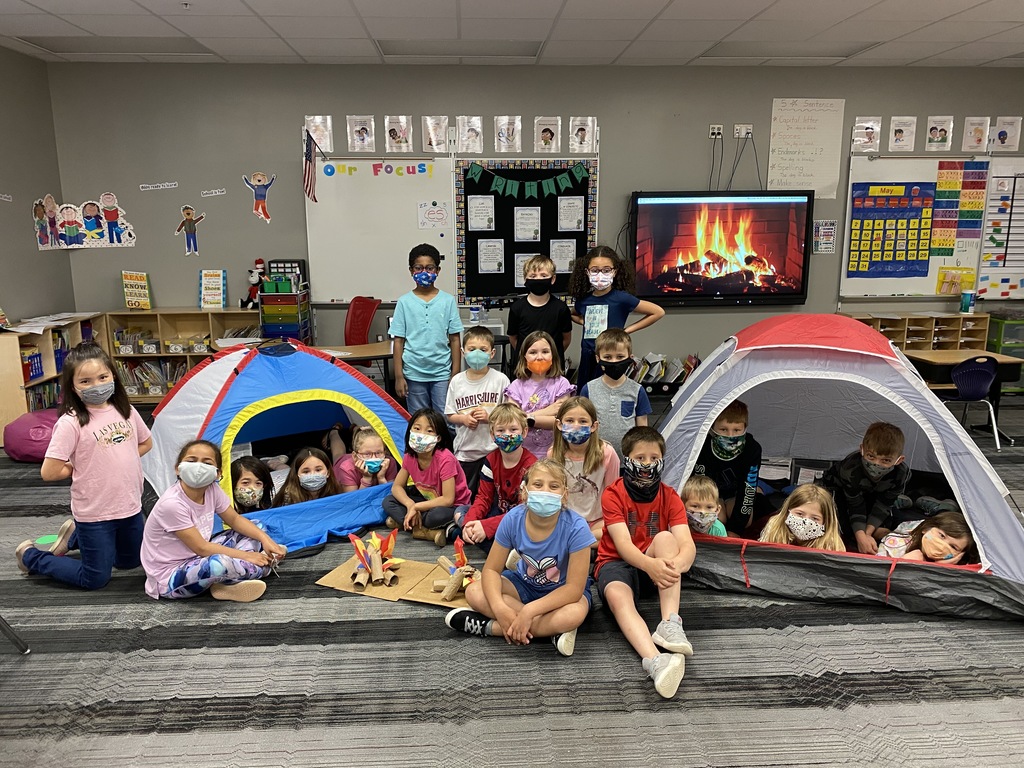 The #GoodNewsPostOfTheDay goes out to 2W. They have daily positive messages lifting each other up or reminding one another about personal responsibility. Thank you Mrs. Willett and Class for spreading sunshine! @pringarrett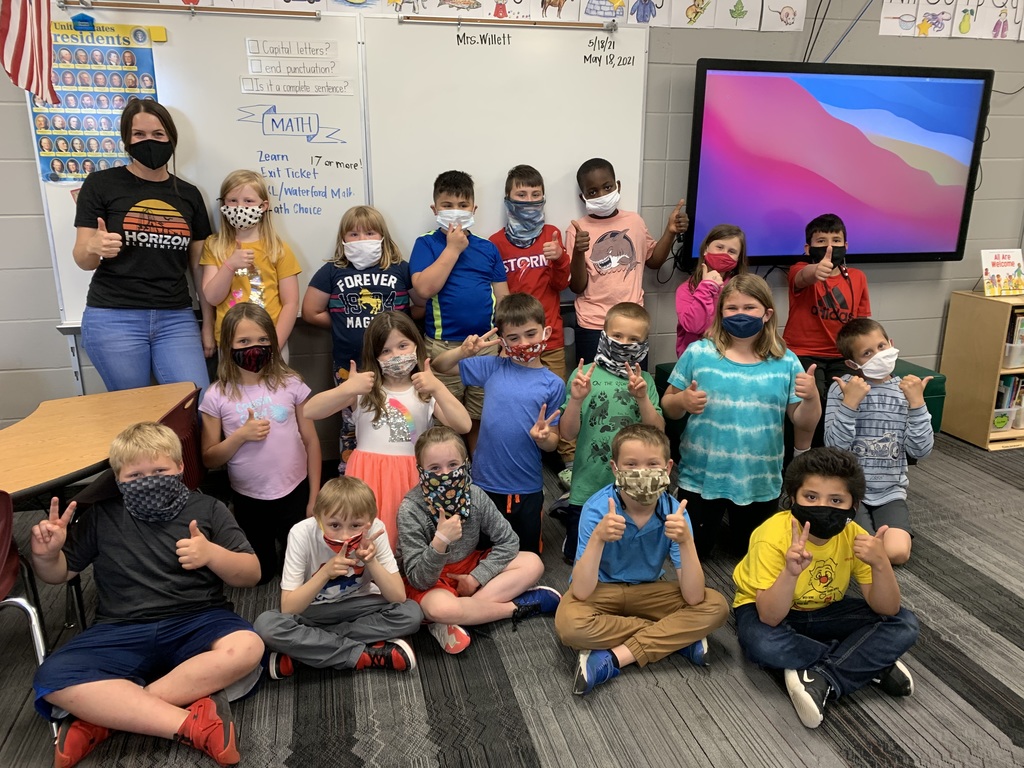 Kindergarten here we come! Pictured is Miss Hansen's JK Class. @pringarrett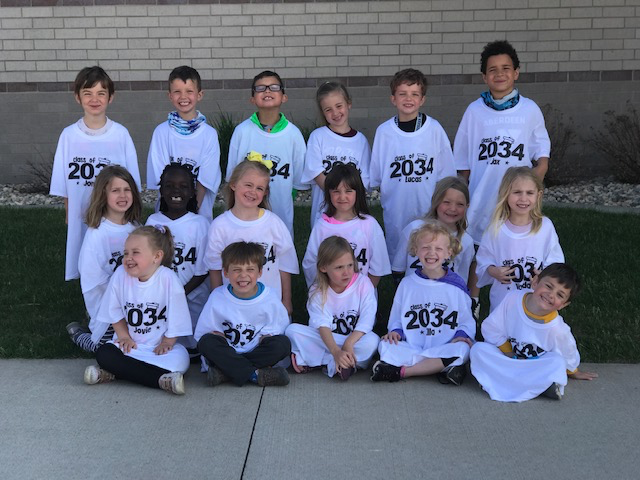 This thoughtful learner stopped in the office to leave the principal a lucky penny. Today I got to thank him for thinking of me. Good luck & best wishes to all the Horizon students and teachers as they finish their last few days of the 2020-2021School Year! #GoodNewsCallOfTheDay

Another day, another reason for #Team Horizon to celebrate! Please join us and share a note below for Miss Van Zee, who will be married in June. Congratulations and best wishes to the future Mrs. Zwanziger!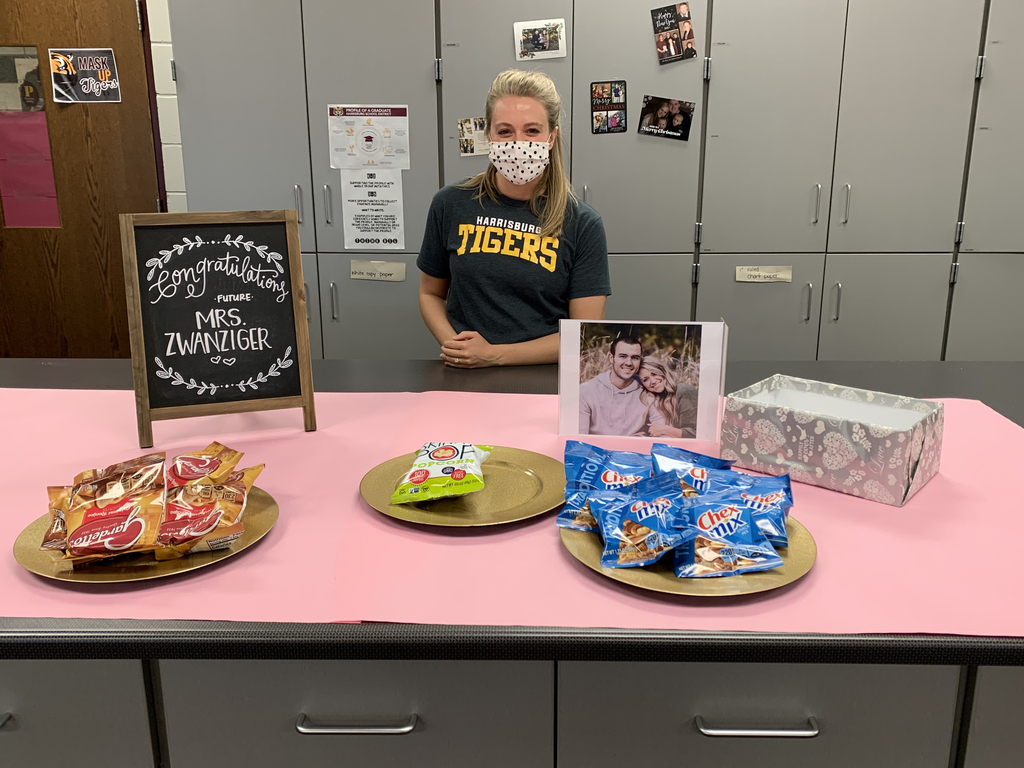 Congrats to the Horizon Girls on the Run Team who completed their 5K run this am @ Yankton Trail Park. Thank you to all the parent volunteer coaches, Miss Van Zee, Miss Weeldryer, Mrs. Van Voorst, Mrs. Colwell, Mrs. Simons & Mrs. Nielsen for supporting the girls! @pringarrett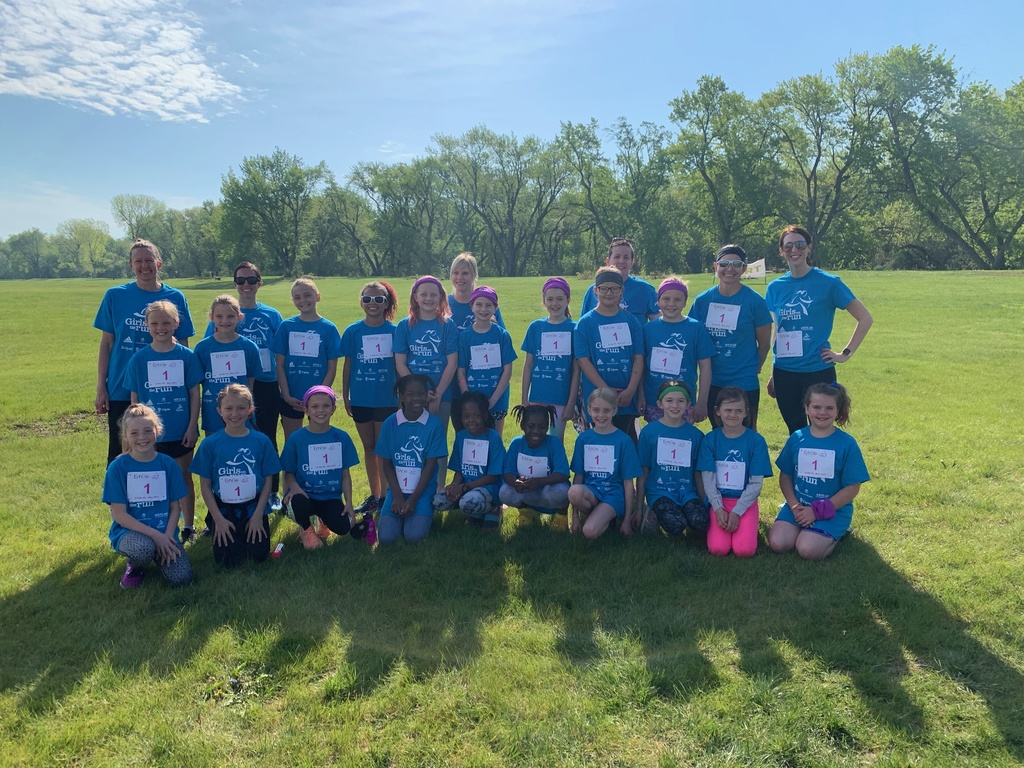 Miss Van Zee nominated this learner for #GoodNewsCallOfTheDay for always being awesome. He works extremely hard everyday, follows PAWS expectations, and is a great role model for his friends. @pringarrett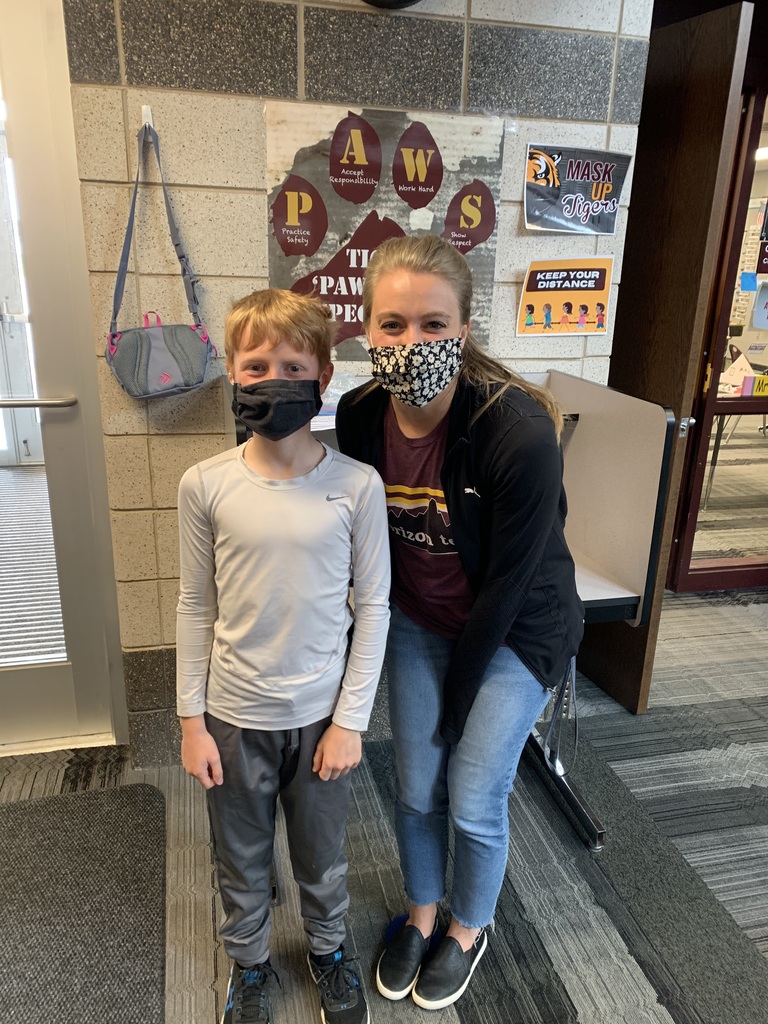 This 5th grade learner and Miss Hansen, JK teacher, reunited today. They discovered Miss Hansen was his teacher many years ago at Hawthorne Elementary! @pringarrett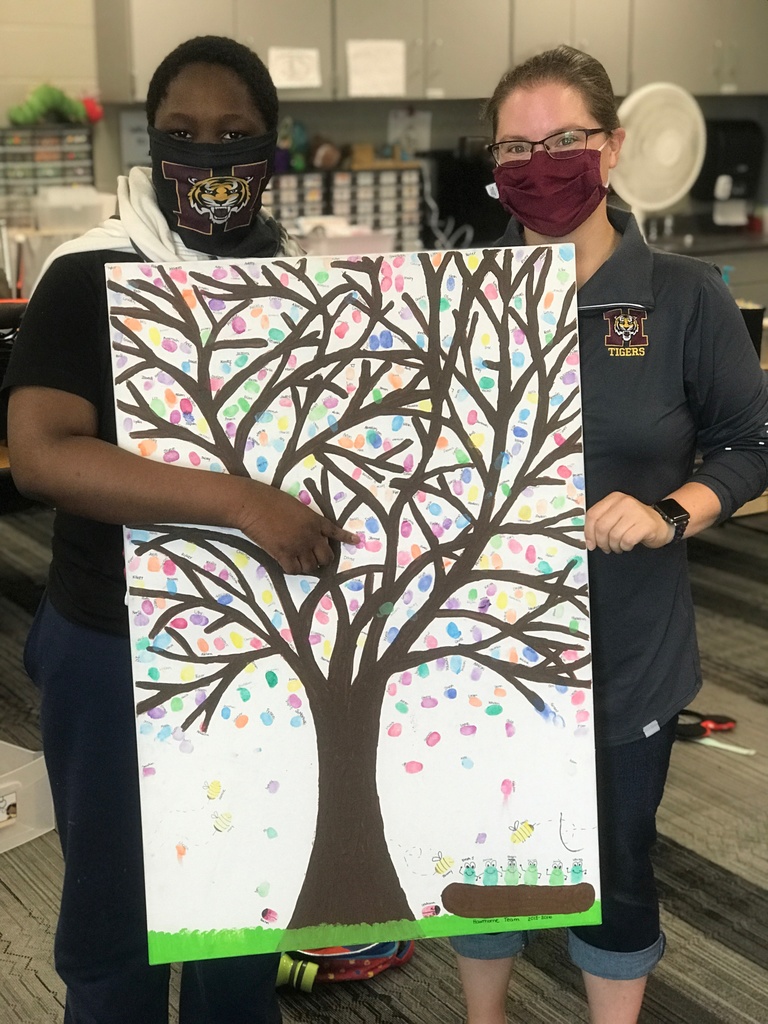 #TeamHorizon continues to celebrate as the end of the school year draws near. Today is the day to honor Mrs. Schmied, who is retiring this year. Mrs. Schmied brings great compassion to the Team and cares well for the students she serves. She will be missed! Congratulations!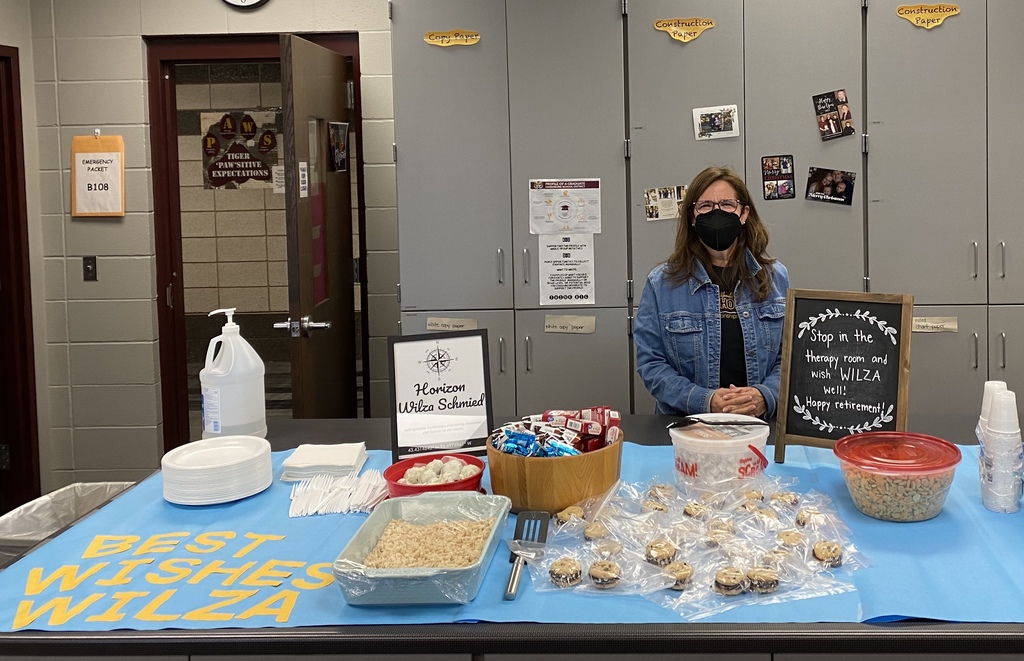 This learner took responsibility and used his own money to purchase a mask. #GoodNewsCallOfTheDay @pringarrett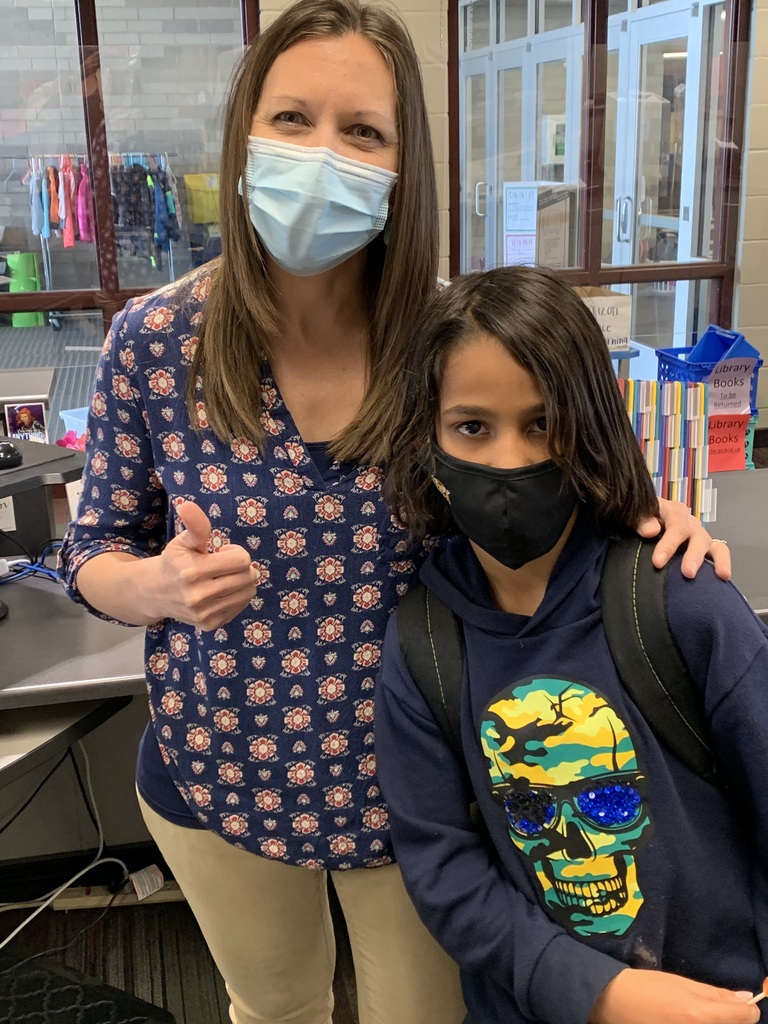 Here come the babies and a toddler! We held a baby shower today to welcome in our newest Tiny Tigers to the Horizon Family! @pringarrett