This learner has been rocking literacy centers. He was nominated for #TheGoodNewsCallOfTheDay by Ms. Zeigler for working hard in small group, persisting through hard questions to fully think beyond the text, and mastering his reading score! @pringarrett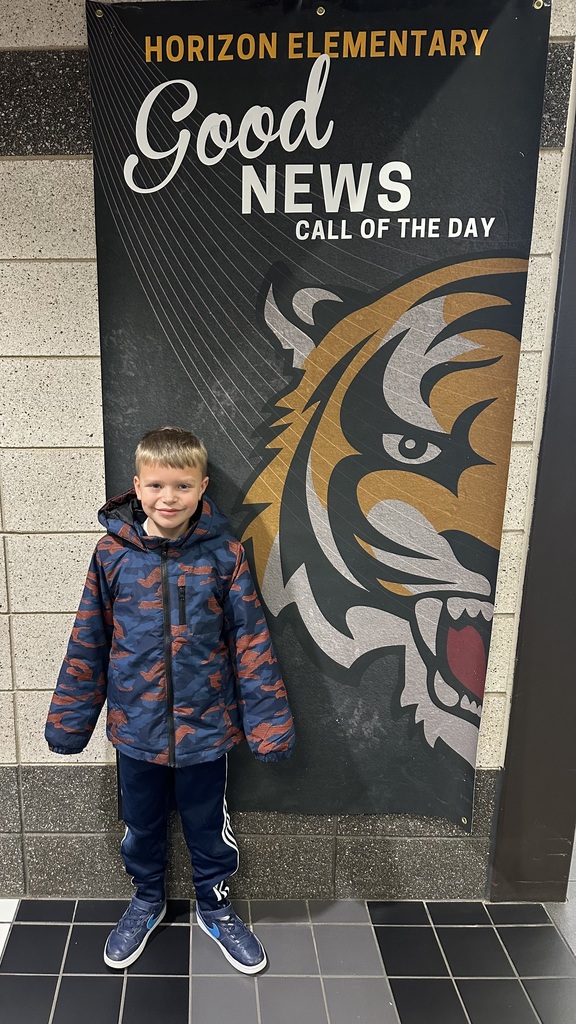 #TeamHorizon is celebrating our graduating Student Teachers today! Please join us in congratulating Ms. Mogck, Miss Hohwieler, Mr. Reiland, and Ms. Johnson! It has been wonderful to have each of you on board this year. All the best in your future endeavors!

These Tigers were spotted showing PAWS behavior during the month of November. Congratulations to all our "PAWSITIVE" Note drawing winners for the month of November! @pringarrett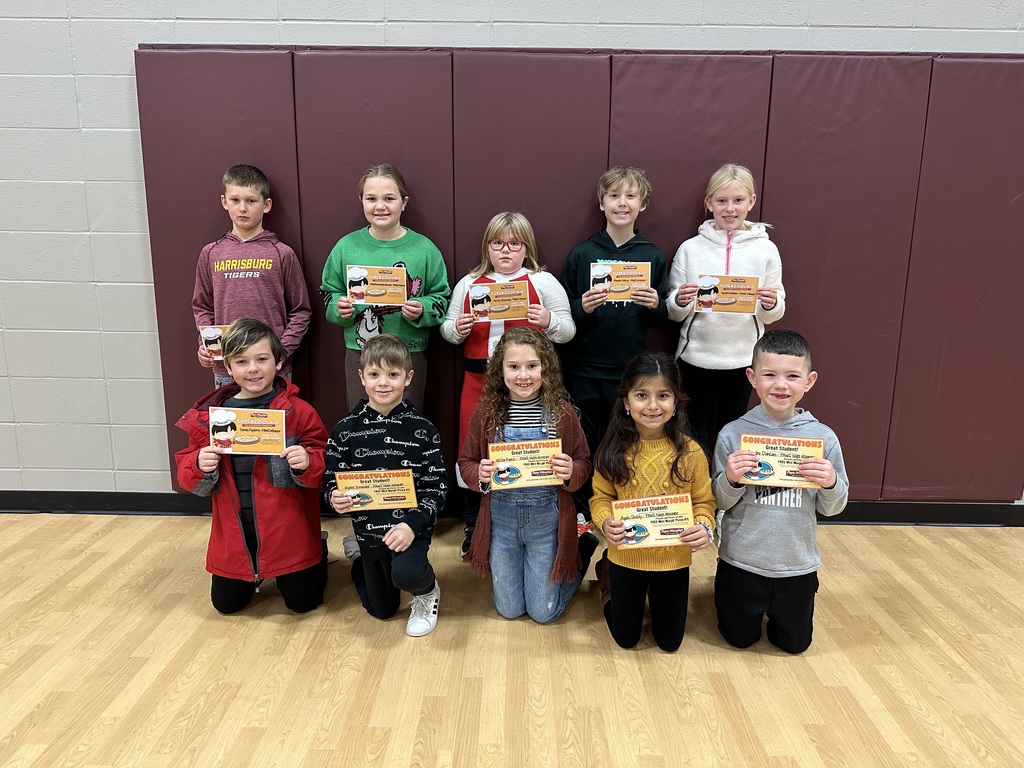 A Holiday shout-out from #TeamHorizon to #TeamCrosswalk for the thoughtful encouragement this morning! Horizon is always grateful for the kindness and support from our local partner, Crosswalk Community Church. Thank you!!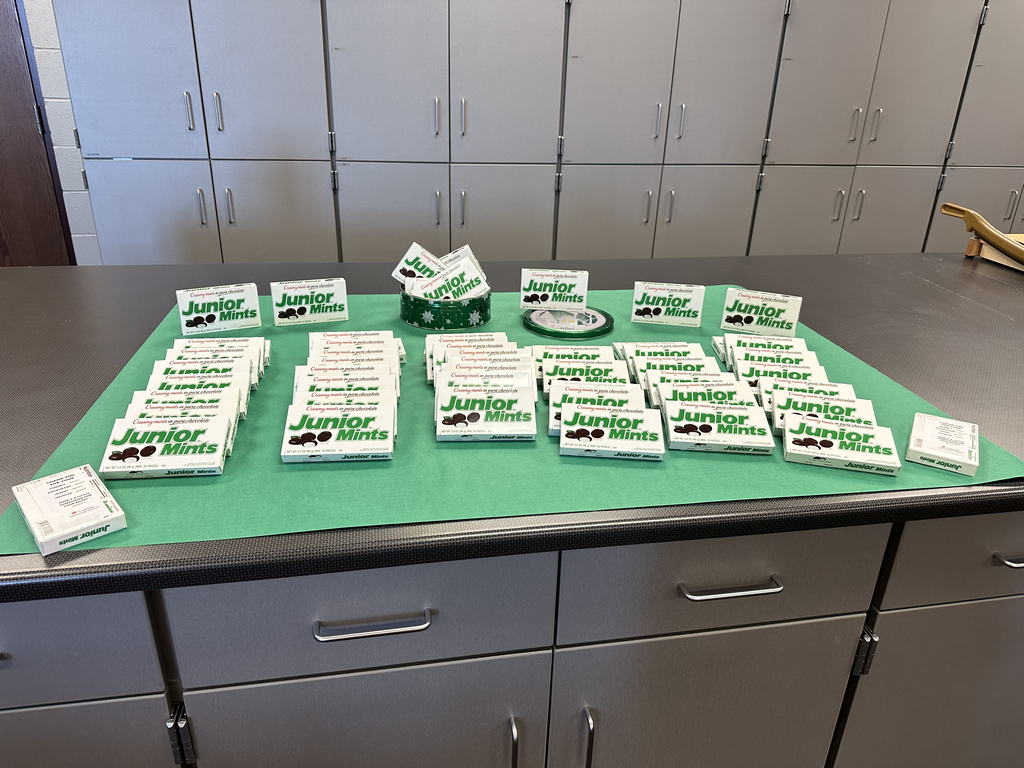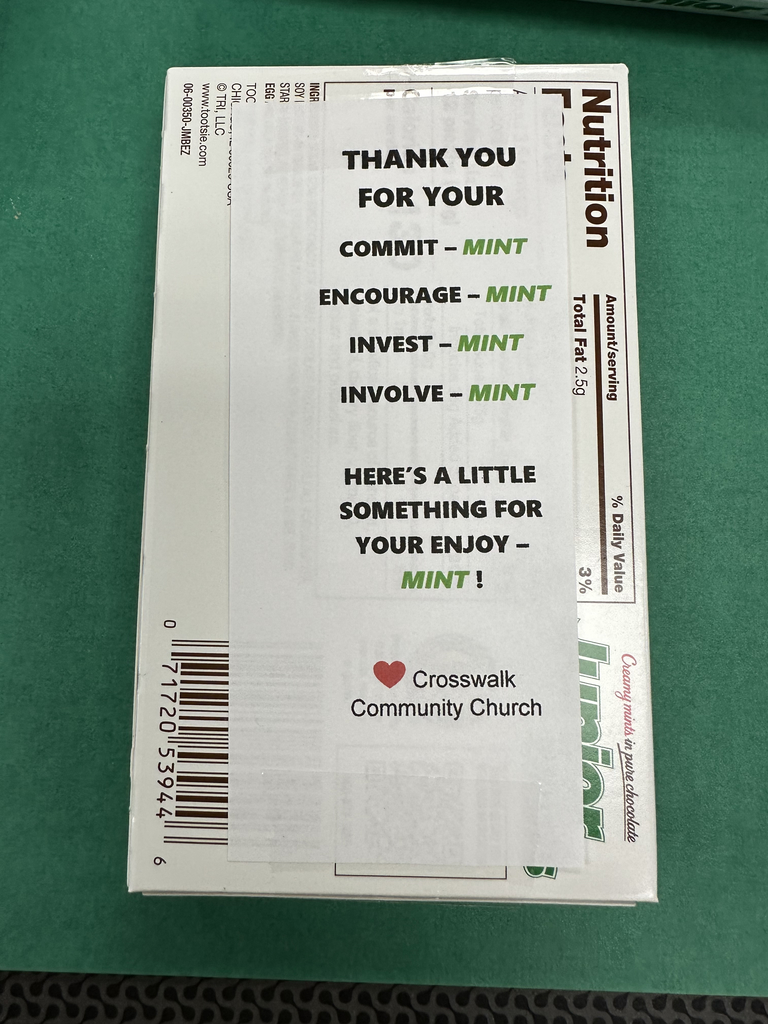 Mrs. Archer nominated this learner for #TheGoodNewsCallOfTheDay. She has been determined and working hard everyday to complete Zearn lessons. She has stayed focused and crushed her goal!! @pringarrett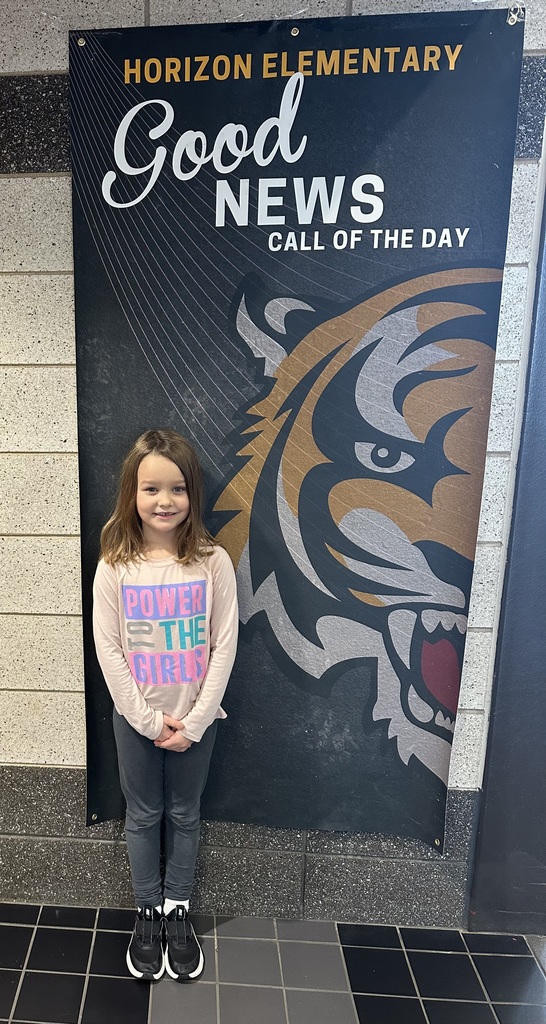 This learner was nominated for the #GoodNewsCallOfTheDay by Mrs. Van Zee. She worked hard and was helpful when a substitute was needed in 2VZ last week. Grandma was thrilled when we shared the news! @pringarrett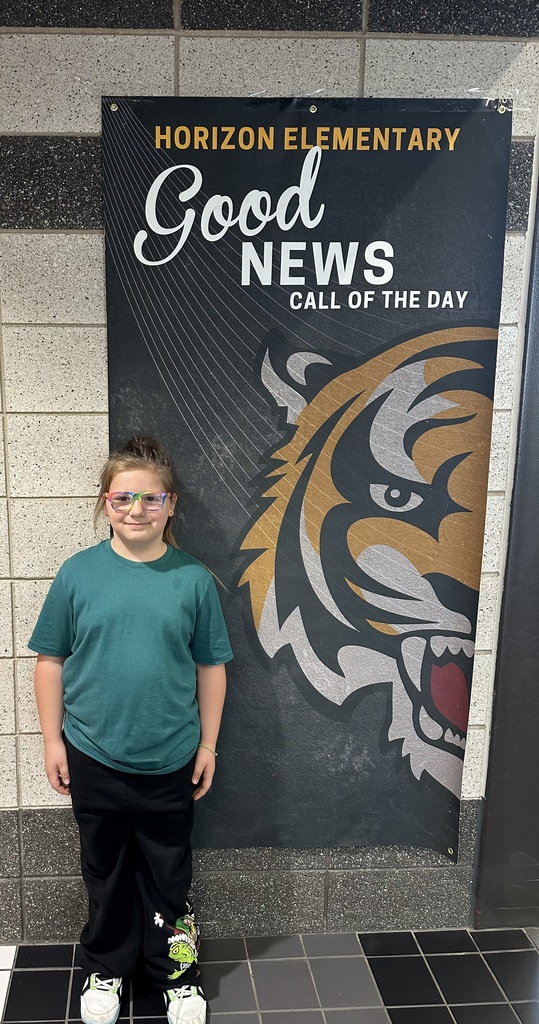 This First Grader was spotted helping a classmate in t he hallway. She was nominated for #TheGoodNewsCallOfTheDay for being a helpful friend in and out of the classroom. @pringarrett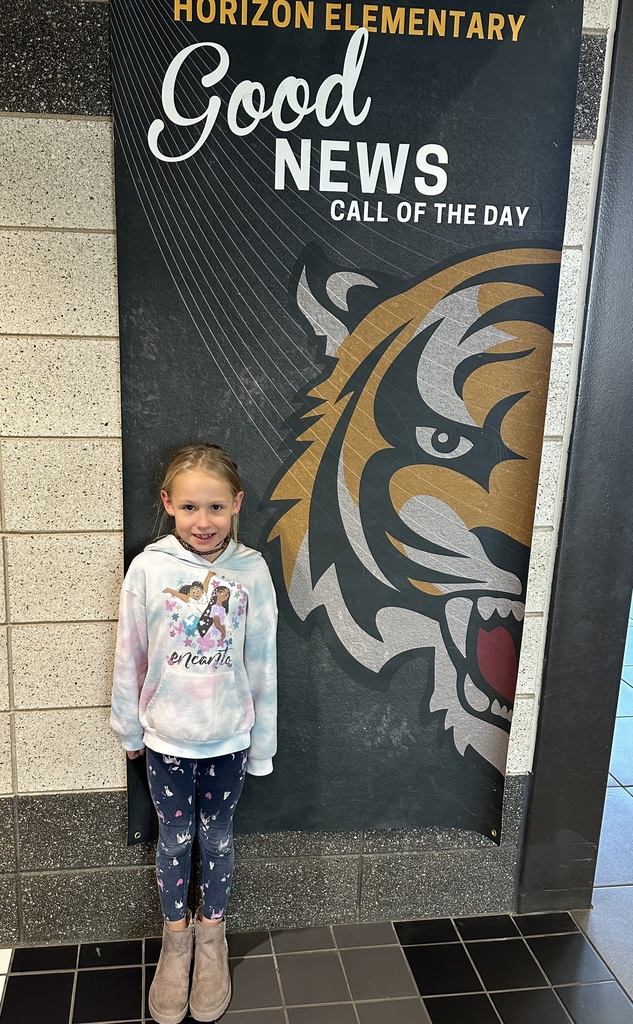 Reminder to Horizon Families - we are inside when you see our "Green Safety Guy" outside. We will be inside if the temps are below zero with or without the wind.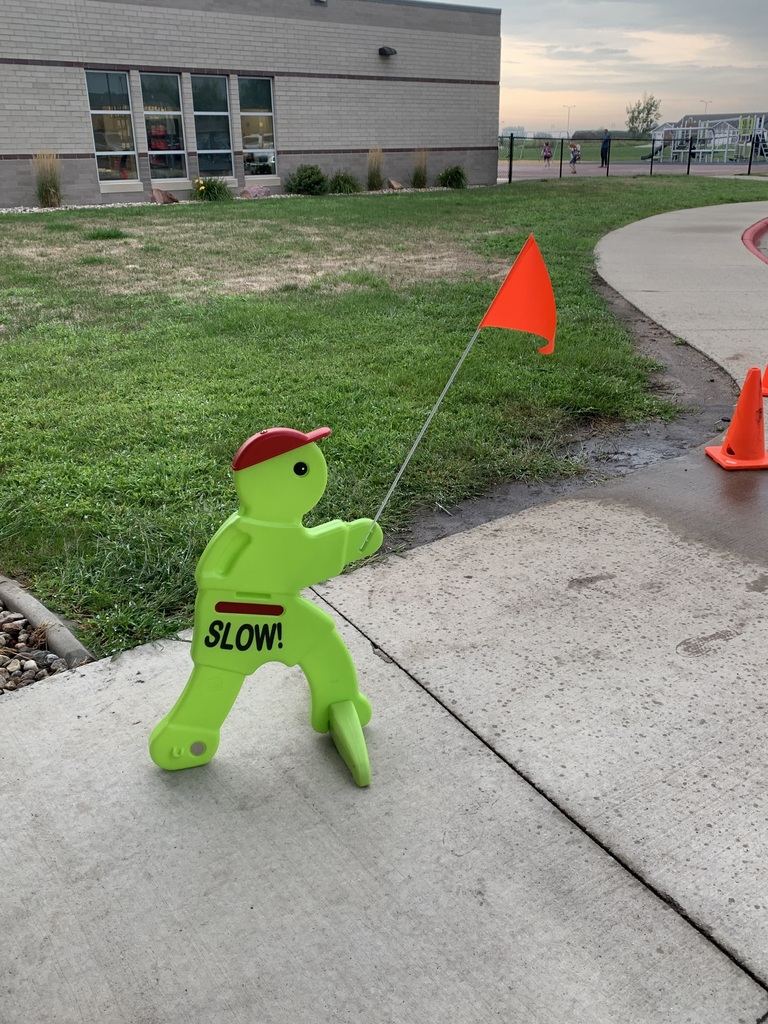 This 5th grader was nominated for #TheGoodNewsCallOfTheDay by Mrs. Decker. She stated," I have yet to meet a young man who is more genuinely kind, polite, and appreciative than him." Mom and dad shared in the news. #TigerRoleModel @pringarrett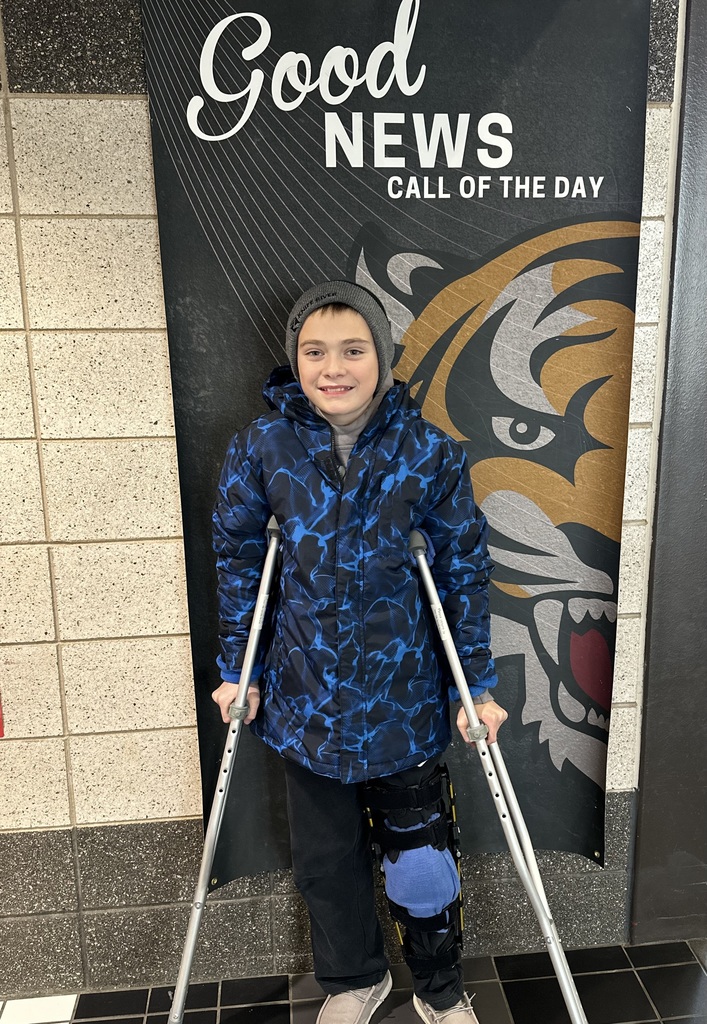 A reminder there will be No School from Wednesday, November 23 through Friday, November 25th. 🦃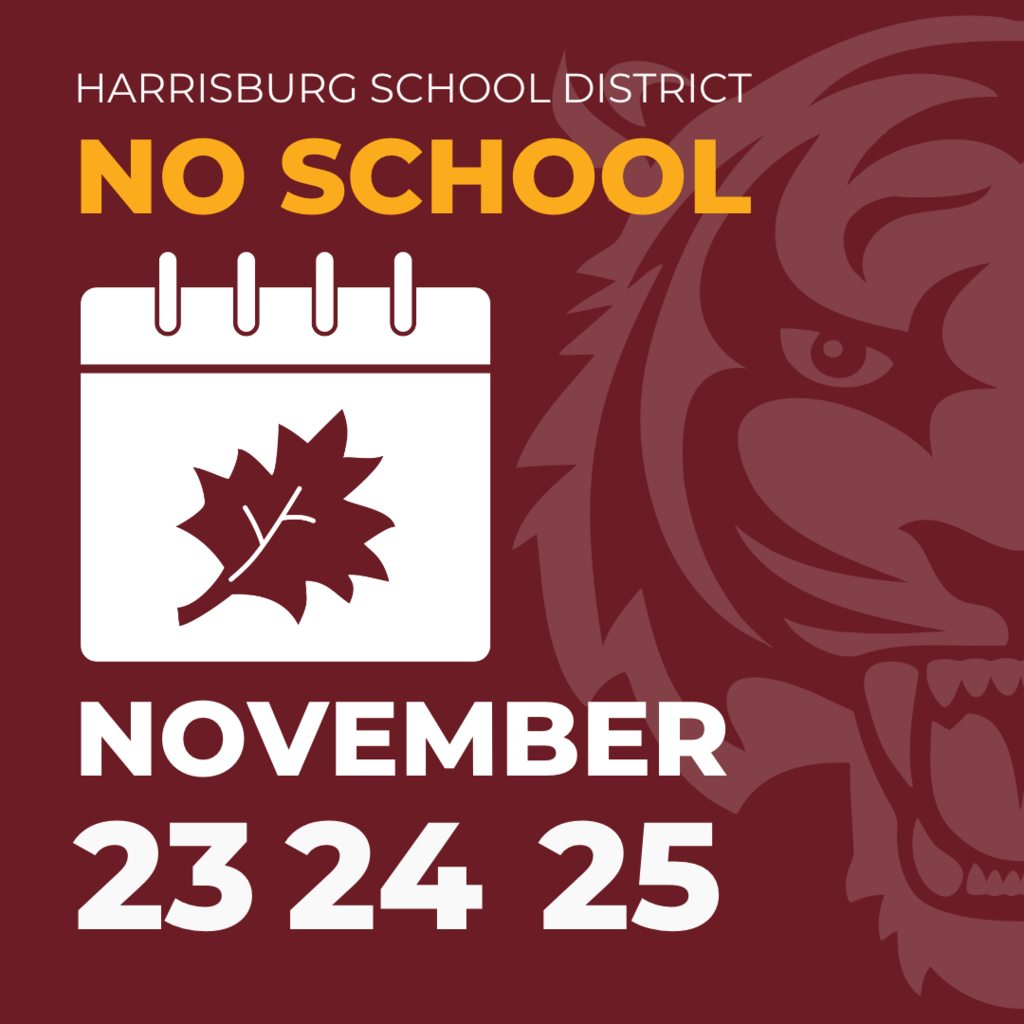 HORIZON FAMILY MOVIE NIGHT Friday, November 18, 6:30pm - 8:00pm (Doors Open @ 6:10pm) Horizon Gym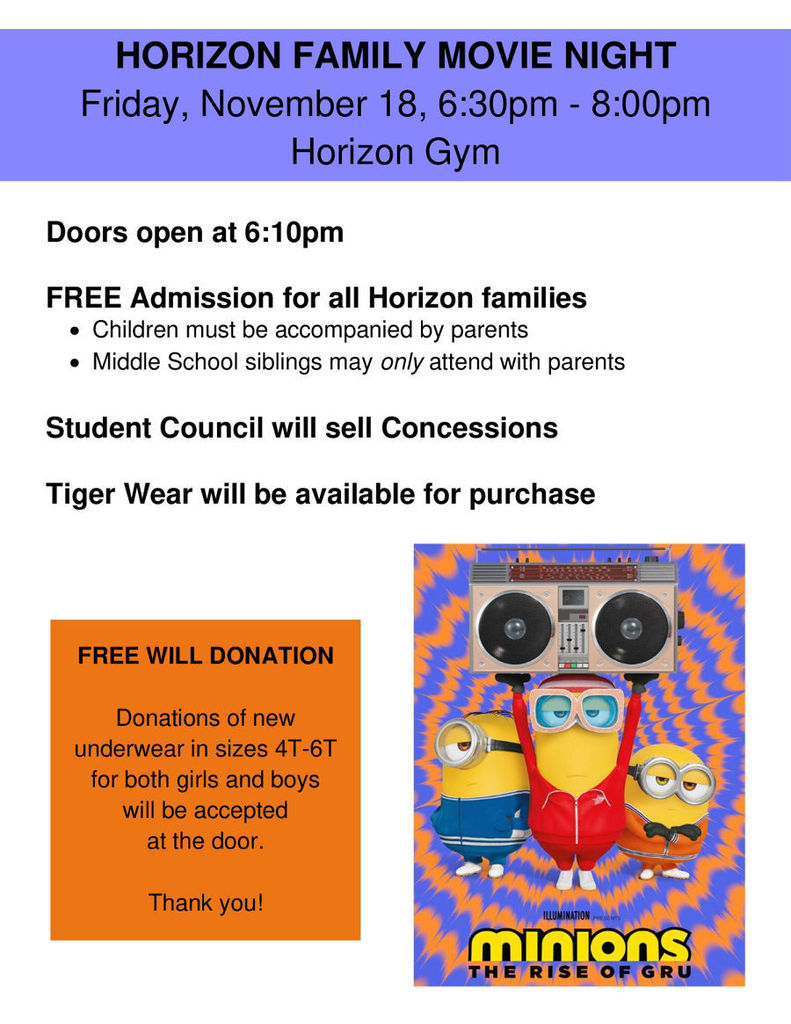 This learner persisted through his day and crushed his goals. We shared #TheGoodNewsCallOfTheDay with dad. #TigerProud @pringarrett

Active COVID Cases Snapshot: HHS : 0, North Middle School : 1-3, South Middle School : 0, Adventure Elementary : 0, Endeavor Elementary : 0, Explorer Elementary : 1-3, Freedom Elementary : 1-3, Horizon Elementary : 0, Journey Elementary : 1-3, Liberty Elementary :0

Thank you Horizon PTO for helping us kick off American Education Week with a SoDak Soda treat! Thank you Katy and Team for all your help to prepare 50 plus beverages for Horizon Staff! @pringarrett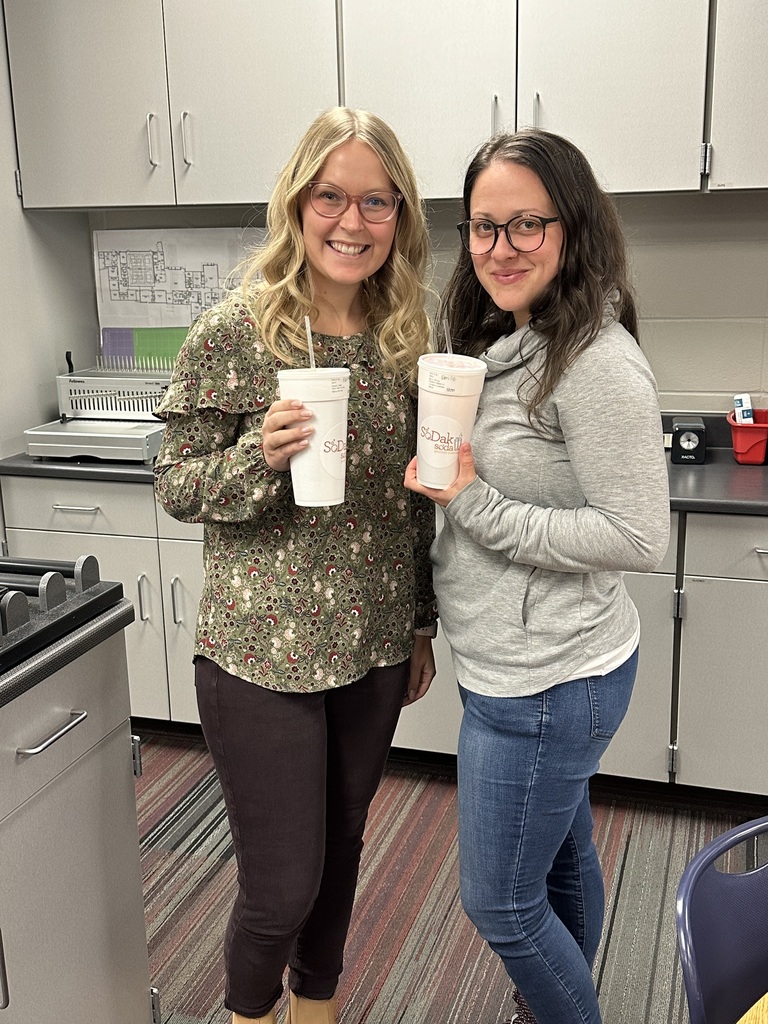 Thank you to our student council members and Ms. Kolb who helped prepare for the return of our annual Veterans Day Lunch after a 2 year absence. We welcomed 26 Veterans and several other guests. #ThankYouForYourService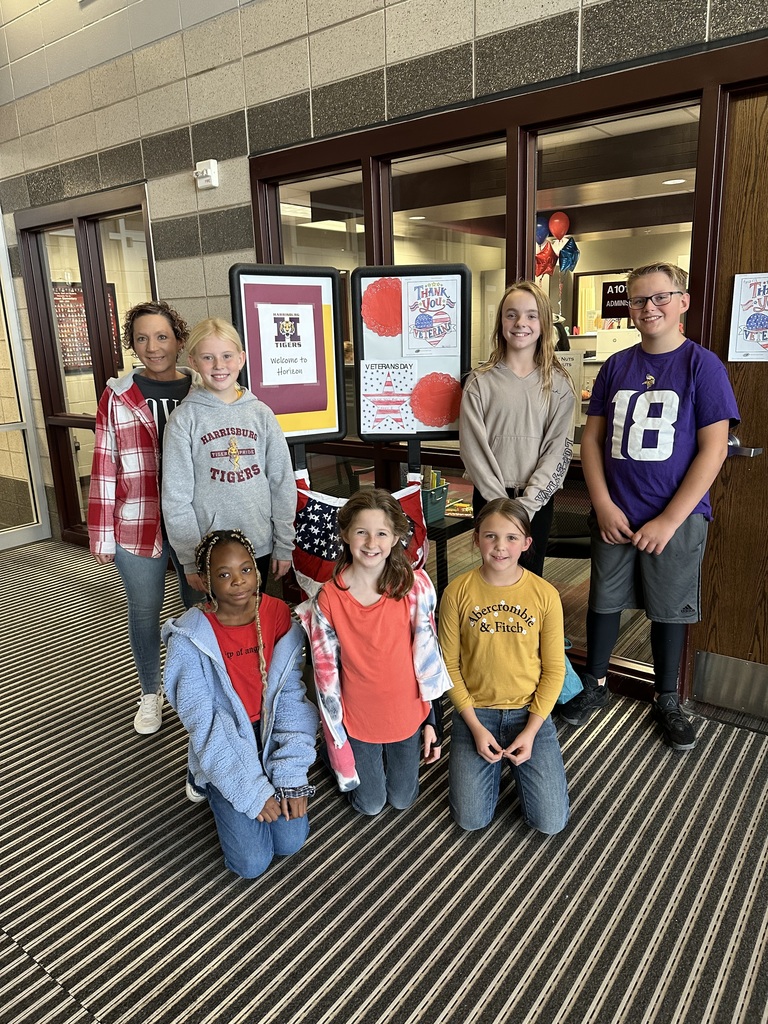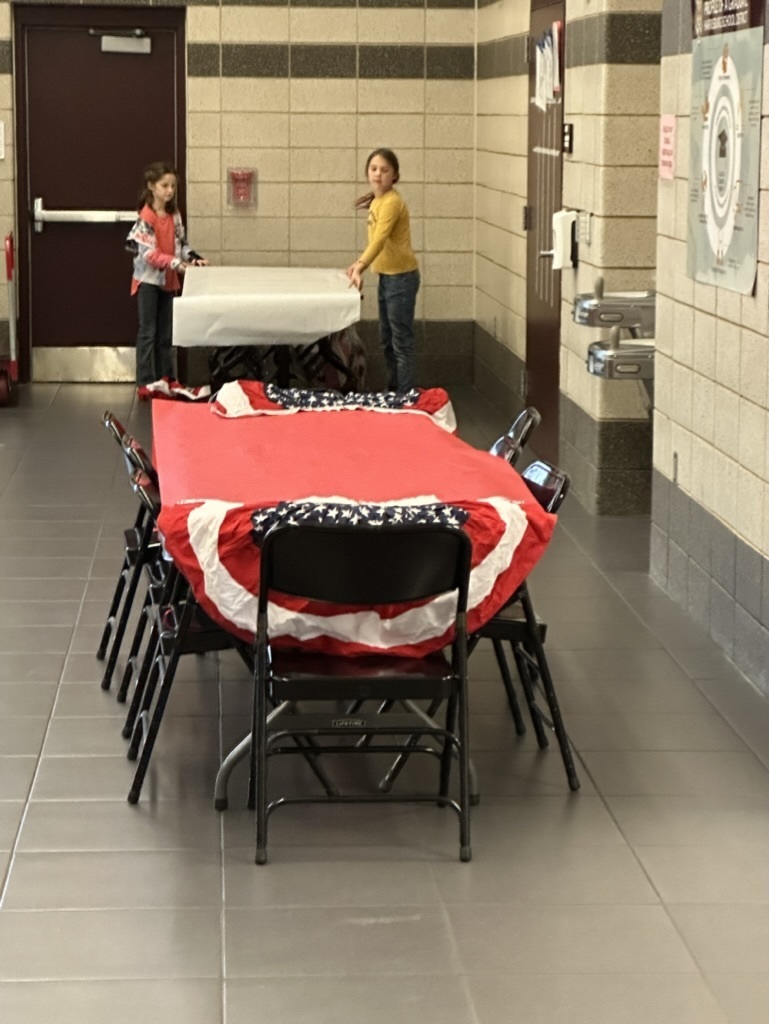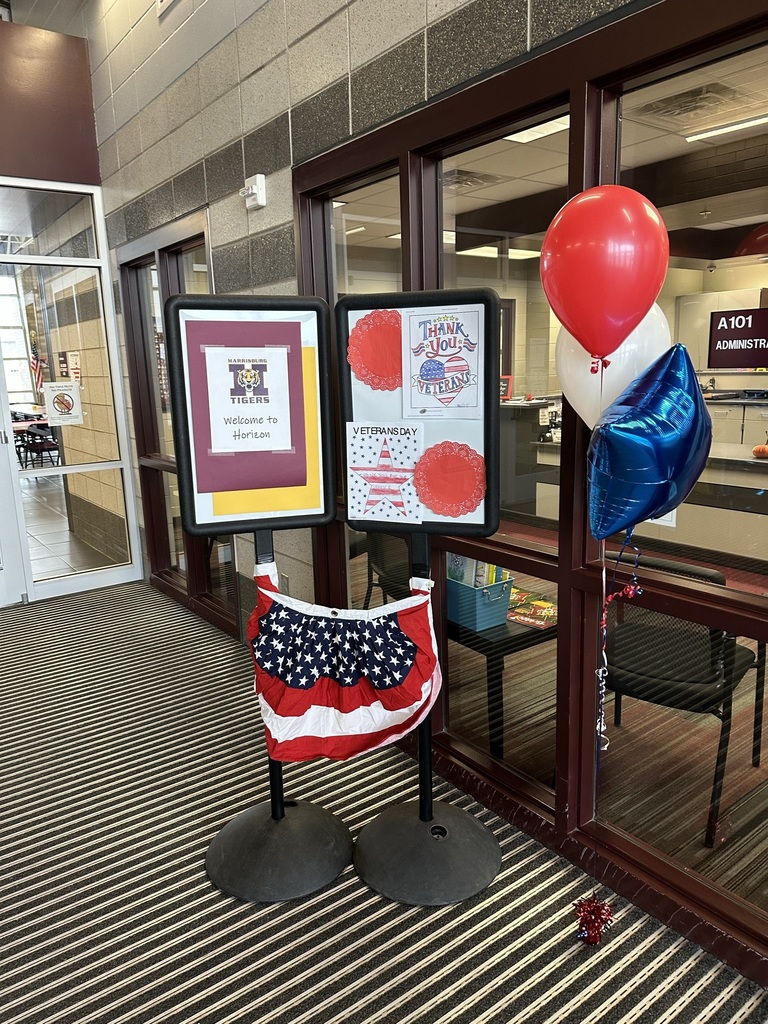 The staff & students of the Harrisburg School District thank our Veterans for their Service, Sacrifice and Protection. 🐾🇺🇸 #TigerProud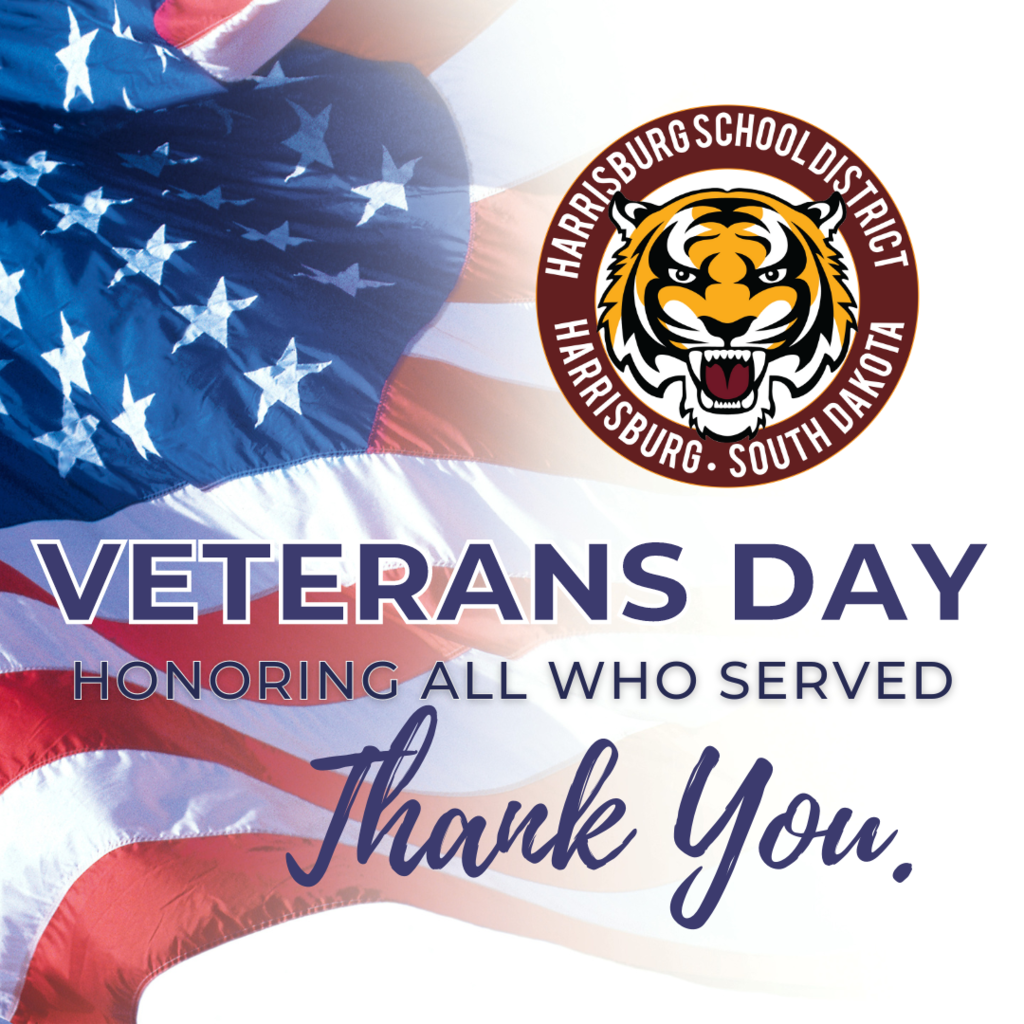 This learner was nominated for #TheGoodNewsCallOfTheDay for using his coping skills to persist through a task. He asked for a break and returned to the reading activity and completed it. #TigerProud @pringarrett

This Tiny Tiger has been working hard to become a role model. He has been demonstrating PAWS expectations- practicing safety, accepting responsibility, working hard, & showing respect in the classroom. Miss Hansen nominated him for#TheGoodNewsCallOfTheDay #TigerProud @pringarrett

This learner was nominated for #TheGoodNewsCallOfTheDay by Mrs. Maxwell as he was focused in math today. He asked if he could stay in from recess to complete his work so he wouldn't get behind. He persisted and finished his assignments! @pringarrett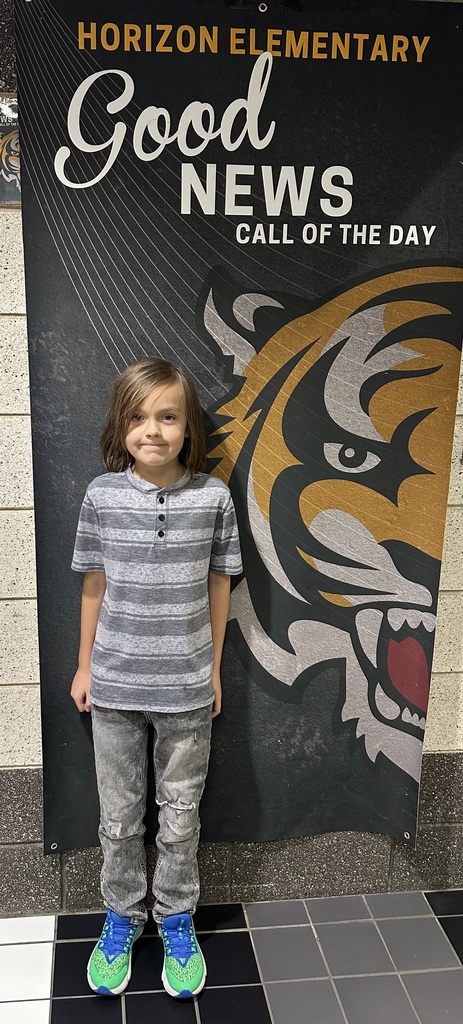 Active COVID Cases Snapshot: HHS : 0, North Middle School : 1-3, South Middle School : 0, Adventure Elementary : 0, Endeavor Elementary : 0, Explorer Elementary : 1-3, Freedom Elementary : 1-3, Horizon Elementary : 0, Journey Elementary : 1-3, Liberty Elementary :0